Gulfshore Playhouse
Sigler Consulting has been partnering with this vibrant professional theatre to create winning strategies for a $45 million Capital Campaign effort. A landmark new theatre facility in Downton Naples, Florida will be the result. It will make possible innovative productions, new works, quality Shakespeare, and shows that move to Broadway, contributing to the canon of American contemporary theatre. An Education wing will teach students of all ages how to think, create, act and express themselves more fully. We are so pleased to be advising a superb staff and committed board as they create a sparkling new home for world-class professional regional theatre in southwest Florida.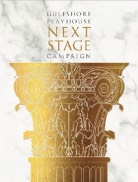 Click Above
PDF Reader Required

Silver Bay YMCA and Conference Center
Success for the historic Silver Bay YMCA meant devising a fundraising effort that would engage past, current and future donors— families transformed over a century by this unique YMCA program and 700 acre lakefront Adirondack property—in renewing its renowned campus. Central to the vision was $16 million in funding for a new lodging and dining complex that would engage visitors year round in the Silver Bay experience, renewing, refreshing and nourishing spirit, mind and body. Our firm conducted the feasibility study, created the campaign communications, advised on strategies and provided ongoing counsel. The new facility is currently under construction.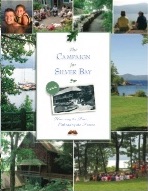 Click Above
PDF Reader Required

Jones Memorial Community Center
This settlement house located in Chicago Heights, Illinois, has for a century selflessly served immigrants from Europe, African-Americans who were part of the Great Migration from the American South, and Mexican-Americans who first arrived as migrants working on nearby farms and stayed to work in local factories, as well as residents of the entire region. Its 100th anniversary provided an opportunity to upgrade facilities and programs, and make all parts of its renowned 46 room Art Deco building handicapped accessible. Sigler Consulting is partnering to carry out a feasibility study, create a communications package, including a general brochure and capital campaign brochure and materials, and advise on a modest but crucial capital campaign.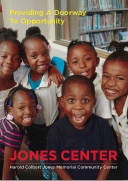 Click Above
PDF Reader Required